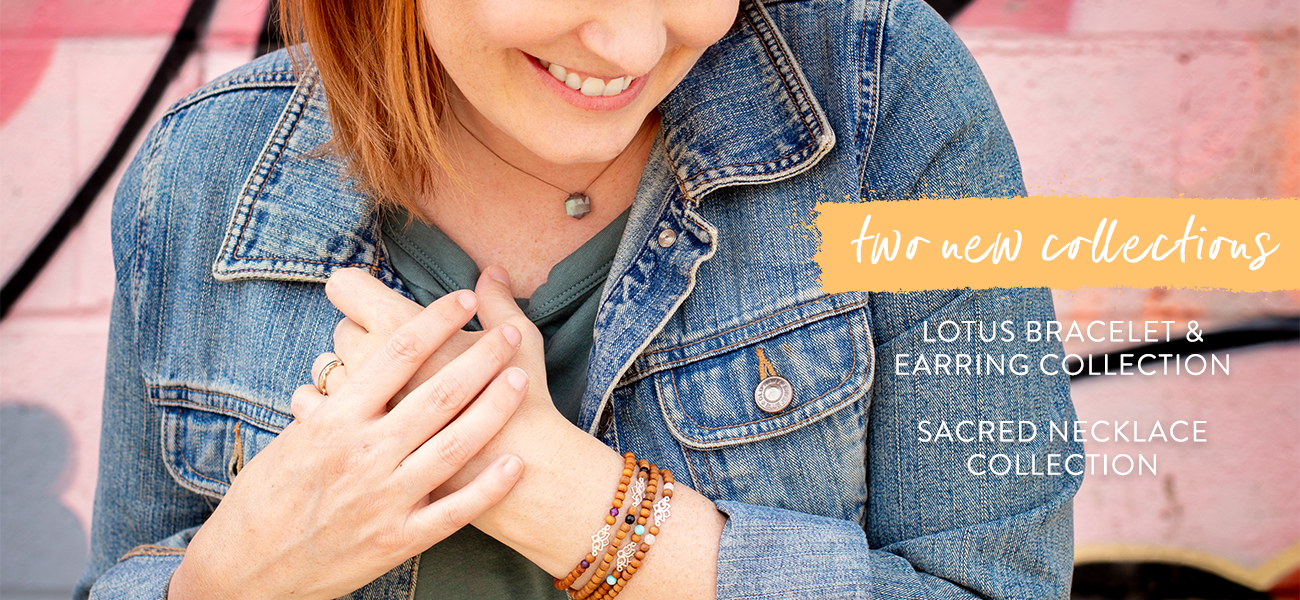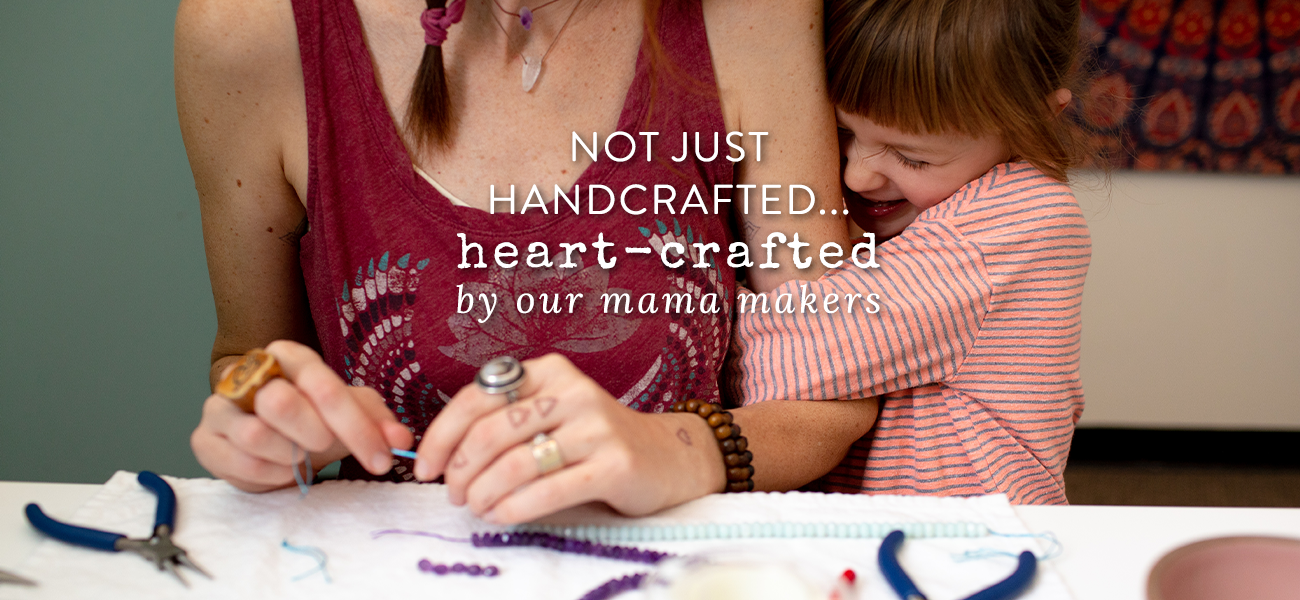 SACRED NECKLACE COLLECTION
Our Sacred Collection uses Sacred Geometry as a subtle reminder of the conscious web that exists between one's own self, nature, and the expansive universe. The tiny facets of our hand-cut hexagonal gemstones are not only a visual, but a touchstone, reminder of this beautiful and powerful connection.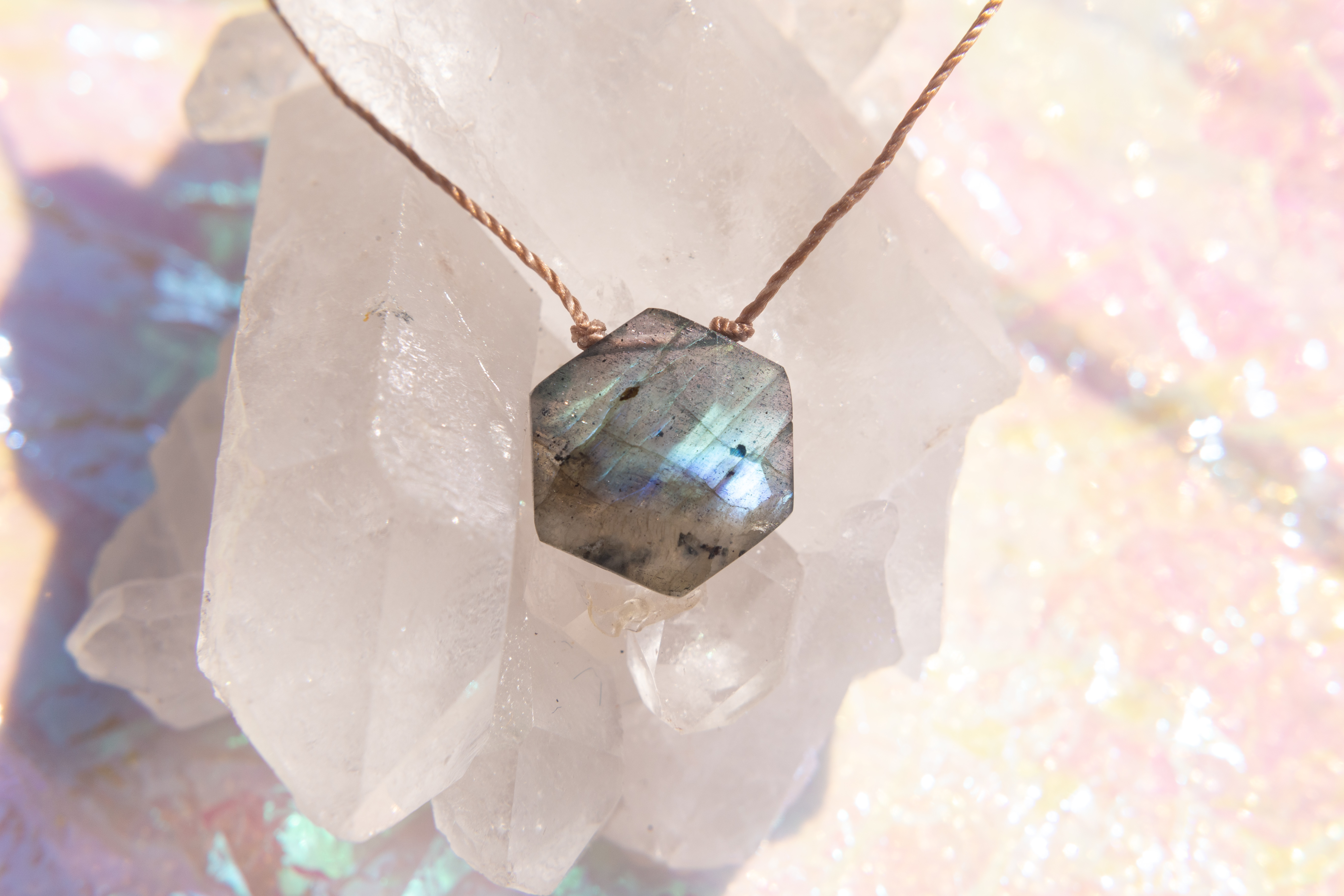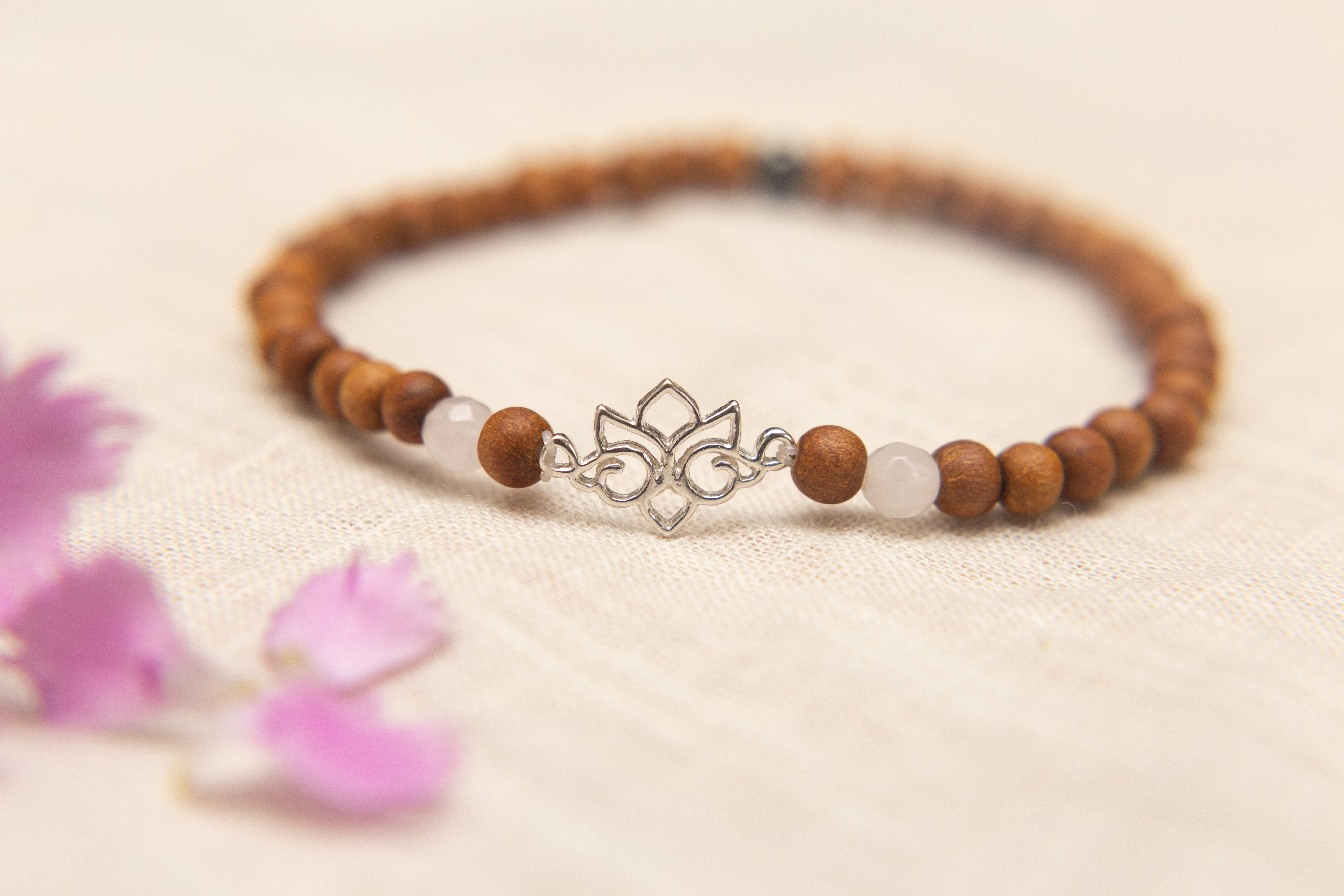 LOTUS BRACELET COLLECTION
Our Lotus Collection is made in partnership with abandoned widows in India who hand-carve each delicate sandalwood bead. The center of each bracelet features tiny gemstones and a sterling silver lotus symbolizing beauty from hardship. Each purchase helps to empower the widows by providing jobs, hope, and love.
Complimenting our Lotus Bracelet Collection, our beautiful, light weight, petite earrings feature delicate gemstones and a sterling silver lotus.